September 2023 Images of the Month
Message from Executive Board
Welcome to the Nassau County Camera Club's official website!  Your interest in photography has lead you to one of the most creative and storied camera clubs on Long Island.  Our club has been in existence since 1934, and features many talented photographers from all across the area.  The 2022-23 season will mark our 88th campaign, and promises to be full of exciting competitions, speakers and workshops that focus on both the art and science of photography.
We hope you'll take a few moments to step through our website, and see just what our club has to offer.  We're confident these pages will help give you some insight into what we are about, showcase the talent of our members, and detail our many photography related offerings.  Please feel free to attend any one of our meetings, as visitors are always welcome.  We are a very friendly club, and our members are at the ready to share their knowledge and expertise with you.
Thank you for your time, and we hope to see you soon!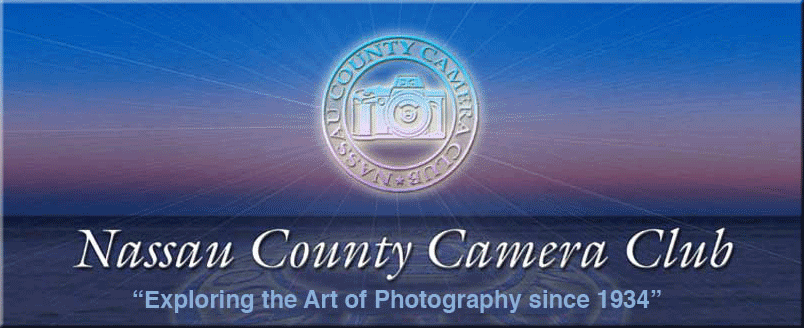 Become a Member
Interested in joining the Nassau County Camera Club? Fill out an application.